This year, I have taken up many new projects in school like Digital citizenship in middle school, iPads pilot in primary school and Robotics in senior school. I chose iPad project for course 5 final project as it is a long project which will give me chance to think- learn- apply- evaluate and modify our plans further.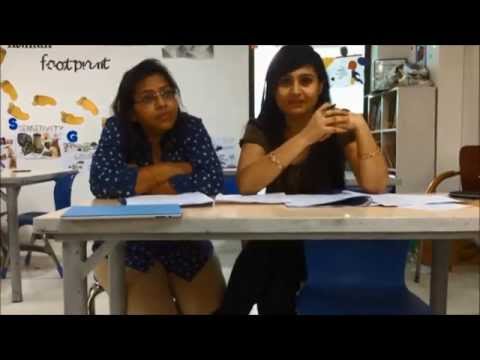 Tools used:
I have used Google apps and iPad apps like Toontastic, Book creator, Camera, Popplets, Socrative, iMovie, Explain everything etc. In the process of identification and selection of apps, we tested many apps, and finally selected few apps after mapping with the curriculum of year 6. The main struggle was the syncing of apps in all iPads as it takes a lot of time.
Lesson Introduction:
The main challenge was to make teachers feel a part of process as the success of this programme entirely depends on teachers' willingness to integrate technology. So we started with simple and easy steps of substituting simple tasks with technology like researching using iPads and sharing students' work using iPads etc. It helped students and teachers to move together slowly yet steadily without the fear of technology.
Now teachers are confident in integrating apps like story kit, book creator, Maps, Socrative etc. in their teaching.
Students Reaction:
Students are digital natives and enjoy the use of technology in lessons. They know more than teachers and enthusiastically share their knowledge with their peers which help the whole cohort to move together.
Learning for us:
We encountered many problems in first month like labeling of ipads, internet connectivity, email accounts etc. These problems are sorted out now and teachers and students know how to us tool effectively in classroom.
Differentiation using Ipad:
iPads allow teachers to cater the needs of different learning styles as now teachers can choose various medium for students to share their learning like animations/ movie making for visual learners, Story kit/ book creator for auditory learners, choice of different activities for SEN or EAL students etc. The array of ipads help teachers to differentiate in class easily.
Redefinition:
We are moving slowly towards redefinition as teachers are now gearing up for collaborative projects on iearn.org , which will help teachers to use ipad as a tool in multidisciplinary collaborative project. Our team has also attended iPad summit and brought back experiences of using them in classroom to enhance learning in all subject areas.